I took these in the garden near my front door. I'm using a Sony DSC F-707 and importing them into my Mac Powerbook G4, then use Adobe Photoshop to crop them and add my copyright. Then I upload them to photobucket.com for storage and to link to them from here.
I don't know what the species is on the last one, the orange spotted swallowtail -- but will ask an expert this evening and post the name when I find out.
A Pipevine Swallowtail with pale smeary blue markings.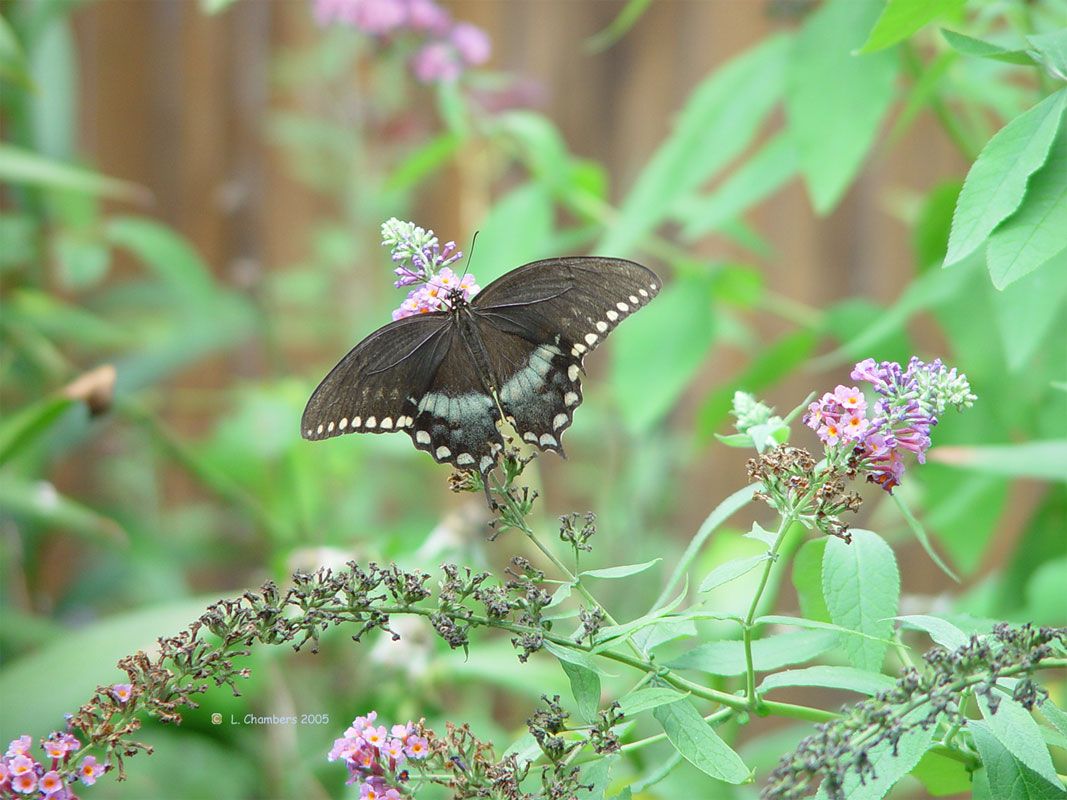 Another view of the Pipevine Swallowtail.
Red-spotted purple Basilarchia astyanax butterfly
(and yes, he's standing upside-down on the flower) - Thanks to bugguide.net for identifying the species for me!