I stalk butterflies, and hummingbirds (with the camera). Gotta get those hummingbird photos fast because they're fattening up right now for the long flight south. They will be flying south in a week or two! Here are my very first photographs of hummingbirds and butterflies, taken over the past 3 days.
Pipevine Swallowtail.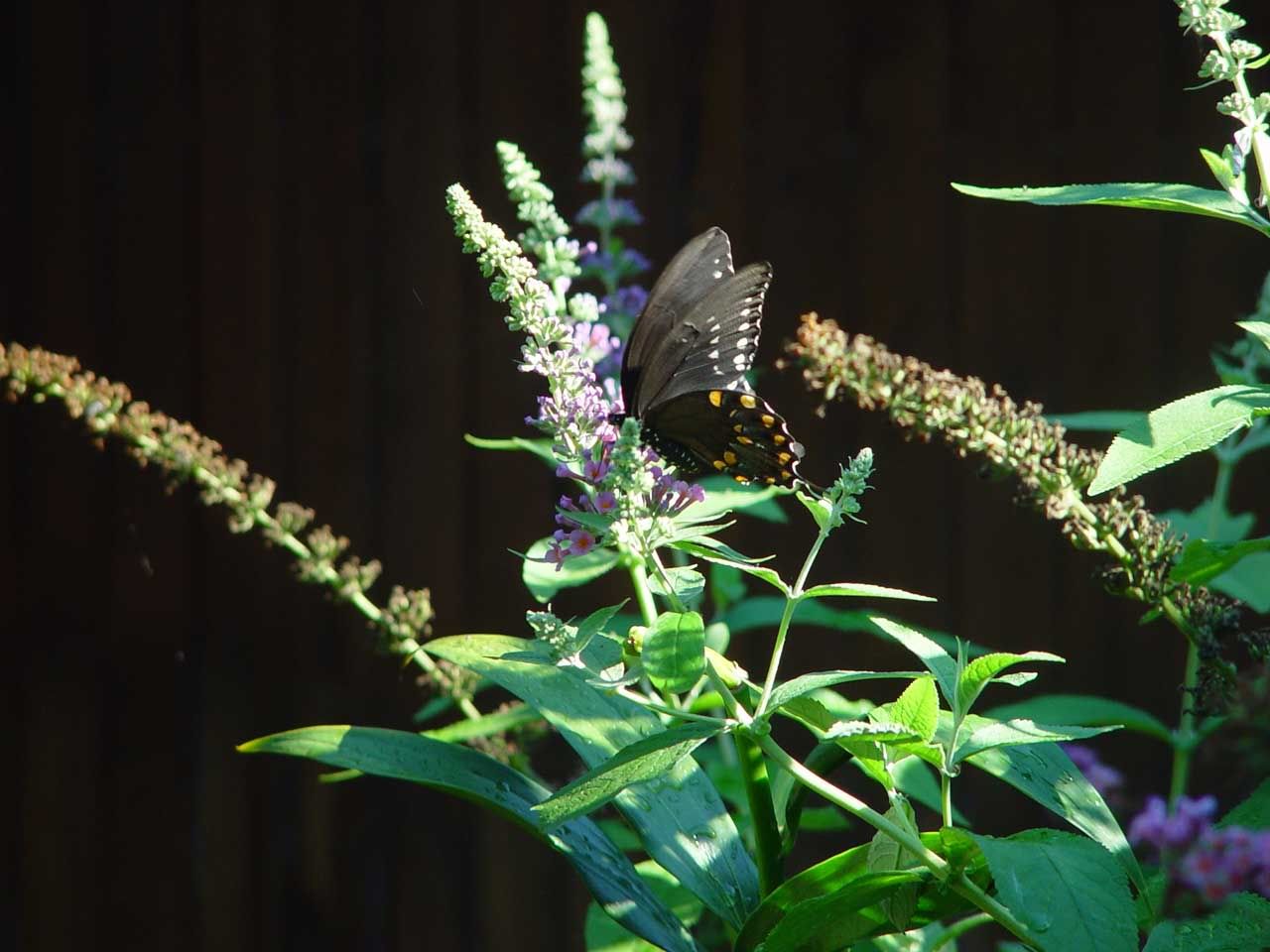 Closeup of the Pipevine Swallowtail.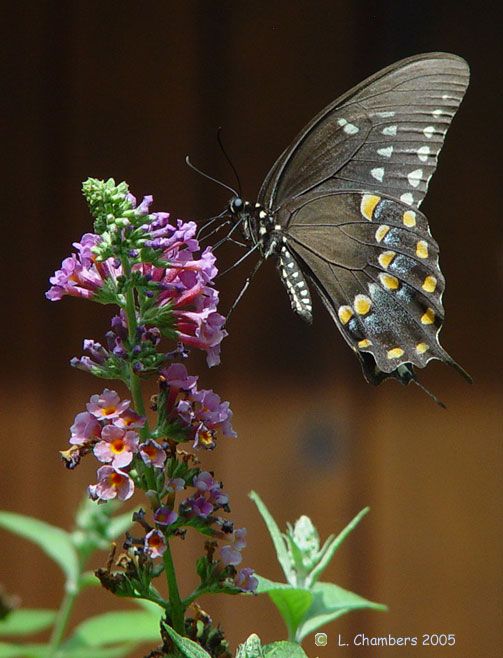 Painted Lady.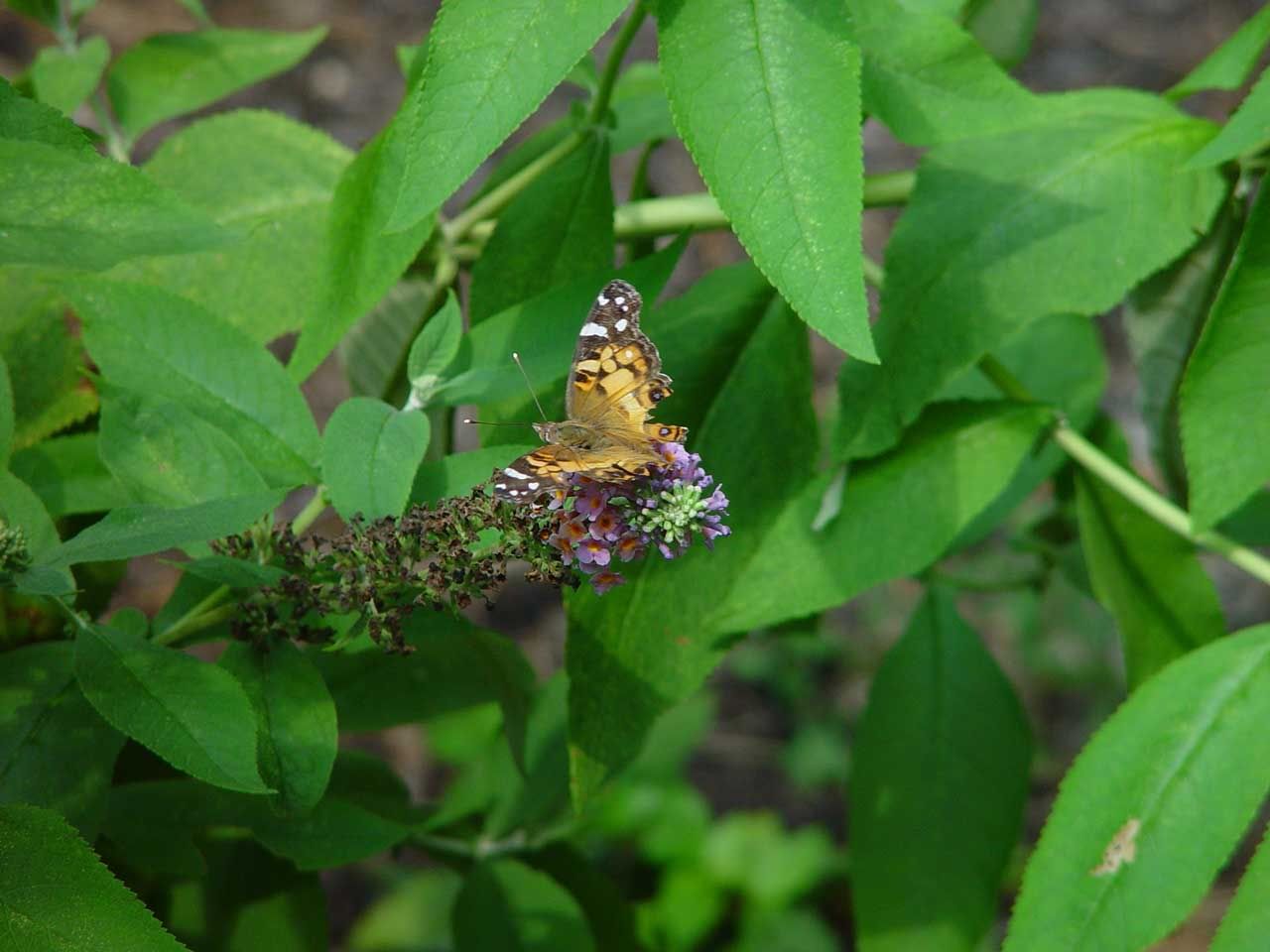 Hummingbird in shadow.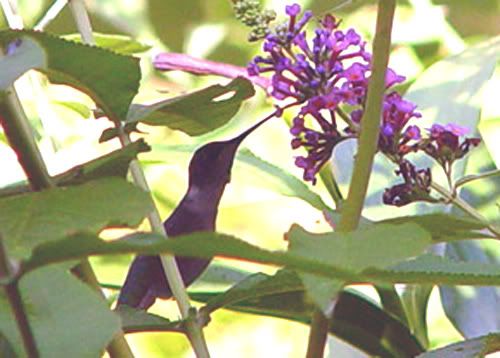 Hummingbird in light (a different hummingbird from the previous).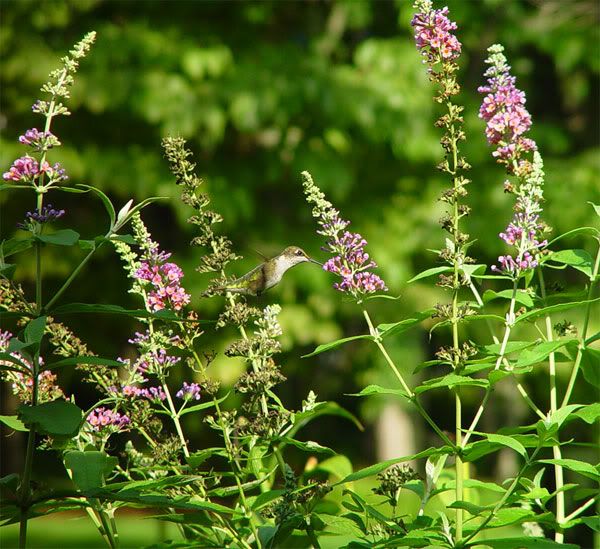 Hummingbird's wingspan.